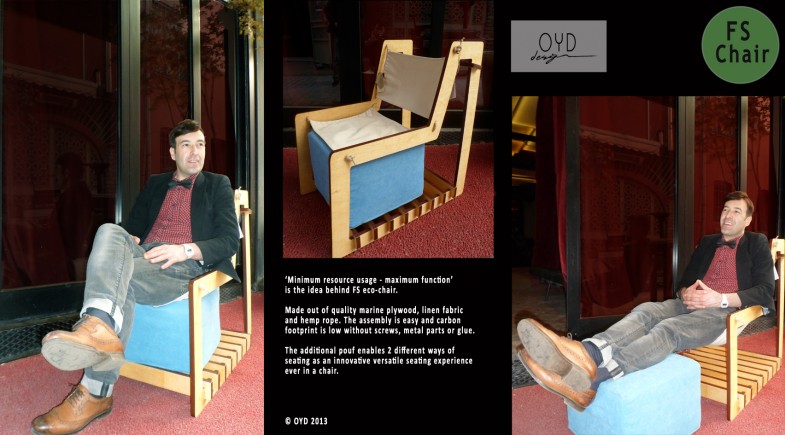 …
FS Eco-Chair can be shipped flatpack to your address with an online price of 140 EUR (including the pouf 180 EUR),
available in a choice of colors (oak, walnut etc.) and fabrics (linen or colorful cotton).
As payment at door is possible, extra shipping cost may be approximately as follows:
Istanbul: 10 EUR (TR: 15 EUR)

EU Countries: 30~45 EUR

Germany: 30 EUR

Spain: 40 EUR

Sweden: 45 EUR

Russia: 45 EUR

UK: 65 EUR

USA: 65 EUR

Australia: 120 EUR
Please contact simply by e-mail for customization options, payment method and exact shipping cost for your location.
OYD